MangoTango
How do I cheat?

Reputation: 0

Joined: 06 Jul 2018
Posts: 6

Posted: Fri Jul 13, 2018 3:22 pm

Post subject: How to find a multilevel pointer using a static Address?

---

The address keeps changing every time a new round is starting.I can easily find the value back using AOB, yet it still changes so I always have to do the same AOB scan, I was just wondering if there is a way to do a multilevel pointer scan for something that doesn't change or is just a game value.
For example the height of someone jumping.
OldCheatEngineUser
Whateven rank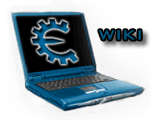 Reputation: 18

Joined: 01 Feb 2016
Posts: 1547

Posted: Fri Jul 13, 2018 3:50 pm

Post subject:

---

cheat engine tutorial:
cheat engine main window -> help tab -> cheat engine tutorial.

this is the best place to learn how to find multilevel pointers, just make sure you read carefully.

otherwise (if you dont wanna learn) right-click the address and do "pointer scan this address" and you are done.
_________________