-DEViL-
Expert Cheater

Reputation: 3

Joined: 21 Apr 2007
Posts: 185

Posted: Mon Dec 21, 2020 4:14 am

Post subject: Cheat Engine's registersymbol feature

---

hey
i've been snooping around trying to figure this out but had no luck,how cheat engine's registersymbol feature works?what win api's been used to achieve this?
also one more thing,how to retrieve the address of a registered symbol programmatically?
thx btw.
OldCheatEngineUser
Whateven rank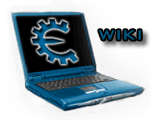 Reputation: 18

Joined: 01 Feb 2016
Posts: 1580

Posted: Mon Dec 21, 2020 6:00 am

Post subject:

---

it does not use any of win32 api.

it assigns the address a name, just like #define in C language.
so wherever the symbol is used, will be replaced by that address.

besides that, you can head to memory viewer and press ctrl-u and define your own symbols there.
_________________