f4ncy0
How do I cheat?

Reputation: 0

Joined: 29 Jan 2019
Posts: 1

Posted: Tue Jan 29, 2019 9:23 pm

Post subject: Cheat Engine not launching

---

When I double click cheat engine, I get the standard run as admin pop up. As soon as I click allow nothing happens at all. I tried downloading and running with my AV off but nothing seems to work. Any ideas?
OldCheatEngineUser
Whateven rank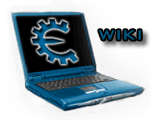 Reputation: 17

Joined: 01 Feb 2016
Posts: 1480

Posted: Wed Jan 30, 2019 7:06 am

Post subject:

---

seems there is a program that enumerate processes, and once cheat engine is found its terminated.

so it could be your game doing that, anti-virus or another process.

try to launch ce before launching any other process, or from boot-manager select safe-mode and if it did not work then your system is corrupted.
_________________