dasright
How do I cheat?

Reputation: 0

Joined: 02 Feb 2018
Posts: 1

Posted: Fri Feb 02, 2018 6:42 pm

Post subject: The Computer Icon wont show when I open cheat engine

---

Ive been seeing vids of people with the newest version of cheat engine with this new computer icon thing in the top left corner yet no matter where i download a new version from i cant seem to get it. What am I doing wrong?
OldCheatEngineUser
Whateven rank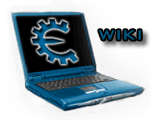 Reputation: 18

Joined: 01 Feb 2016
Posts: 1547

Posted: Fri Feb 02, 2018 6:47 pm

Post subject:

---

dasright wrote:
Ive been seeing vids of people with the newest version of cheat engine with this new computer icon thing in the top left corner yet no matter where i download a new version from i cant seem to get it. What am I doing wrong?



what you are saying dont make sense to me, there is three icons: these icons are more than 15 years old!

- computer icon ; to attach to process
- folder icon ; to open CT
- floppy disk icon ; to save CT

anyhow say you dont have computer icon, then go to:

- file
- open process

then you should be able to attach to processes, and watch carefully there should be some changing colors around that icon. (red to green)