Murydary
How do I cheat?

Reputation: 0

Joined: 03 Sep 2017
Posts: 1

Posted: Sun Sep 03, 2017 6:57 am

Post subject: Help please ! DBD issue

---

When i want to hack bloodpoints and open CE and select DBD, it will start as DeadByDaylight.exe and not the Shipping

imgur. com/a/nRioM

imgur. com/a/qwbrM (You can see the DeadByDaylight.exe not a DeadByDayligh-Win64-Shipping.exe

Any solution ?
OldCheatEngineUser
Whateven rank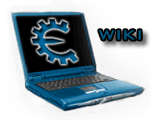 Reputation: 9

Joined: 01 Feb 2016
Posts: 900

Posted: Sun Sep 03, 2017 9:44 am

Post subject:

---

that really doesnt matter, many games have their process name different than executable name.

tip:
also check process tap, some games have their values and related things in a process NOT AN OPENED WINDOW.
_________________