pamita
How do I cheat?

Reputation: 0

Joined: 17 Aug 2017
Posts: 1

Posted: Thu Aug 17, 2017 8:47 pm

Post subject: [HELP] Can I use ASM to make a bot ?

---

Hello everybody,

I tried google a bunch of times and only see about hack game, I don't like that way. I only want to make a bot like auto find a nearby monster and attack it. Does it possible ? Can anyone show me a path to make it, for a game like Diabl0 2

Thanks.
OldCheatEngineUser
Whateven rank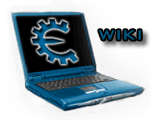 Reputation: 18

Joined: 01 Feb 2016
Posts: 1580

Posted: Thu Aug 17, 2017 9:32 pm

Post subject:

---

well if you are assembly god, and you can hook game functions and modify them using ASM programming language.
then you can.

otherwise hook game functions, and use them in a higher programming language.
_________________