OldCheatEngineUser
Whateven rank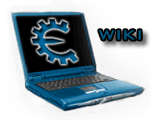 Reputation: 17

Joined: 01 Feb 2016
Posts: 1493

Posted: Wed Oct 09, 2019 11:39 am

Post subject: cheat engine game ideas

---

any idea what should next cheat engine tutorial look like? or what it should cover?
if you got that then post your idea here.

1. find player/world coordinates and mess around with them?
2. find encrypted value?
3. find code that gets executed? (ultimap maybe)
_________________

Measurity
Newbie cheater

Reputation: 0

Joined: 31 Oct 2015
Posts: 18

Posted: Wed Oct 09, 2019 1:15 pm

Post subject:

---

A tutorial where you work with arrays would be good imo. Some examples:

1. A game with an inventory / loot drop system and you have to try get the right drops (x pieces of one key to open a door, maybe?) to win.

2. A game with just lootboxes in it and you try to change the drop rate.