ccozminca
How do I cheat?

Reputation: 0

Joined: 01 Oct 2017
Posts: 6

Posted: Sun Oct 01, 2017 2:29 pm

Post subject: freeze hotkey after specified no of uses

---

lets say I need a key frame to be presed 15 times but i need to press it constantly with other hot keys.

Is there any script that can freeze my key frame after a specified number of presses?

let's say hotkey #1 needs 10 presses #2 7 and #3 100.

Can i freeze each one when it reaches the specified amount?
OldCheatEngineUser
Whateven rank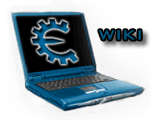 Reputation: 9

Joined: 01 Feb 2016
Posts: 897

Posted: Mon Oct 02, 2017 12:31 am

Post subject:

---

i know nothing about lua, but i can do something in assembly.


Code:

header is the new allocated memory
terminate is where the jump to the original instructions
key one count is a counter for your key to see how many times it pressed.

header:
cmp byte ptr [KeyOneCount],0A
jz terminate
...
do some stuff
...
inc [KeyOneCount]
jmp terminate

KeyOneCount:
db 00


_________________