OldCheatEngineUser
Whateven rank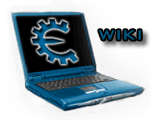 Reputation: 17
Joined: 01 Feb 2016
Posts: 1493

Posted: Fri Feb 15, 2019 12:55 pm

Post subject:

---

i made a similar cheat years ago (cant remember which game), the game had a countdown timer from 5 down to 0.

data type was float, i was able to find it by using decreased scans.

and then with ollydbg i did some tracing and went back in subroutines, i was able to achieve insta-loot /gather-up as well as modifying the amount of the loot.

anyways it wasnt easy, but doable.

tip:
the first step nearly in every cheat, is to find the value you are interested in, then with some debugging you can process further.

note:
some reverse engineering skills are required, and being able to understand the disassembly is the key.
_________________
About Me;
I Use CE Since Version 1.X, And Still Learning How To Use It Well!