OldCheatEngineUser
Whateven rank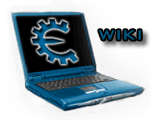 Reputation: 18
Joined: 01 Feb 2016
Posts: 1580

Posted: Tue Jun 26, 2018 3:56 am

Post subject:

---

seems to be movsd [edi],xmm0 moving double floating point value. (hopefully not graphical value)

since the instruction accessing bunch of addresses, then you have 5 ways to do it:
see what addresses this instruction accesses:

- compare register states for 3-5 addresses
- open the addresses in dissect data structure
- use structure compare
- structure spider
- use pointer in your script

way 6 (exceptional)
if the previous subroutine is used only for the player, then you can prevent the call.

using pointer in script example:


Code:
mov [ebx+00000480],eax
push edx
push ecx
lea ecx,[ebx+480]
lea edx,[[[[[["Tutorial-i386.exe"+001506E0]+584]+248]+c]+11c]+6c0]
cmp ecx,edx
cmove eax,[CEtut]
mov [ebx+480],eax
pop ecx
pop edx


this is my script for ce tut first step, just an example to provide ... for using pointers in script to compare.
_________________
About Me;
I Use CE Since Version 1.X, And Still Learning How To Use It Well!


Jul 26, 2020




STN wrote:
i am a sweetheart.