OldCheatEngineUser
Whateven rank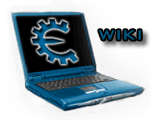 Reputation: 18
Joined: 01 Feb 2016
Posts: 1547

Posted: Sun Jan 21, 2018 11:37 am

Post subject:

---

TheyCallMeTim13 wrote:
Then the first one is how to use a QWORD (8 bytes) in 32 bit mode.



this is not possible, moving a qword value into eax register in 32 bit processes is not accepted.

because it take 8 bytes in memory, which is [eax] and [eax+04] however this is valid in 64 bit processes.

he is running a 32 bit process, then he must use the fpu x87 registers and instructions.
_________________
About Me;
I Use CE Since Version 1.X, And Still Learning How To Use It Well!


Jul 26, 2020




STN wrote:
i am a sweetheart.