OldCheatEngineUser
Whateven rank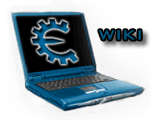 Reputation: 18
Joined: 01 Feb 2016
Posts: 1550

Posted: Wed Dec 27, 2017 10:03 am

Post subject:

---

the 3rd parameter is to give CE a hint that you want the jump be near to this address, yes sometimes CE auto-generate the 3rd parameter .. usually for large game executables as far as i noticed honestly.

removing it doesnt have to crash your game, but in some cases when the jump is very far here it might crash your game.

yes usually for 64 bit, remember you can add / remove it manually in every game whether its 32 / 64 bit.
_________________
About Me;
I Use CE Since Version 1.X, And Still Learning How To Use It Well!


Jul 26, 2020




STN wrote:
i am a sweetheart.