OldCheatEngineUser
Whateven rank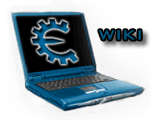 Reputation: 17
Joined: 01 Feb 2016
Posts: 1493

Posted: Sun Oct 22, 2017 12:25 am

Post subject: Re: AOB Scanner Issue

---

Mr.Cifer wrote:
Whenever I search this aob

Code:
8B 76 0C 89 35 ?? ?? ?? ?? 33 C0

in the search bar I dont get any results but when I search it in the memory viewer I'm able to find an address , why is that so and is there any fix for this?


just disable writable and you will be fine, in some cases were there is no module addresses make sure to make ce search for both writable and non-writable.
_________________
About Me;
I Use CE Since Version 1.X, And Still Learning How To Use It Well!